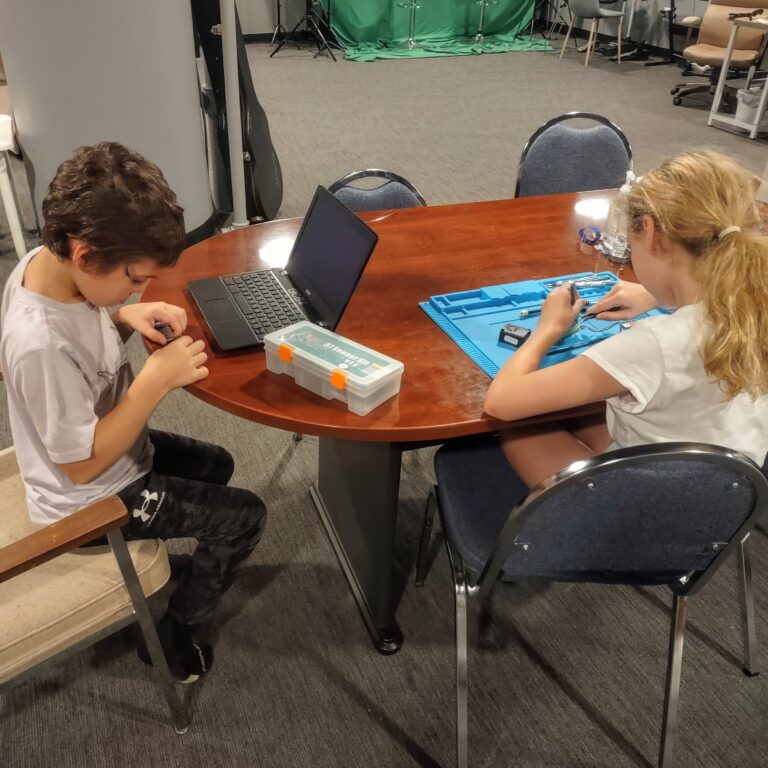 Boundless Connections is offering a second round of technology summer camps at the technology center at Sibley Square, 260 E. Main St., in Rochester.
TECH Recruits camp for 11-12 year-olds is 1-3 p.m., August 8-12. Register for TECH Recruits
TECH Unleashed camp for 13-17 year-olds is 9 a.m.-12 p.m., August 15-19. Register for TECH Unleashed
TECH Recruits focuses on the safe use of technology with an introduction to project life-cycle and robotic logic.
While developing the skills needed to solve real world problems, this group begins laying the foundation for their digital legacy, becoming stewards of respectful and careful digital interaction.
Participants learn to maintain comfortable, inclusive, environments where ideas and excellence can thrive.
The TECH Unleashed program is for youth 13-17 years old interested in computer programming, 3D printing, augmented and virtual reality, graphic art, and video/audio editing.
Participants also receive guidance on project and time management, leadership and team building, public speaking, research and industry networking.
"Our youth camps are about giving young people the opportunity to engage with technology at their pace and in ways that are meaningful to them," Tchianna McPeak, Director of Operations –Programs, said. "Part of our goal of developing a pipeline of tech-savvy people who want to live and work in the Rochester area starts with developing young people who appreciate and are passionate about technology."
Boundless Connections' goal is to help community members keep up with the rapid pace of change in technology, meeting the demands of a dynamic and evolving workforce while helping members develop essential skills.
Monthly, yearly, family and corporate memberships and day passes are also available and include: tech support, touchscreen laptops equipped with Microsoft Office, Microsoft Surface Studio computers with Adobe Creative Cloud, 3D printers, work desks, Arduino Smart Internet of Things kits, kids coding toys, coffee/tea and a comfortable living room atmosphere.
Boundless Connections also offers interest and networking clubs and programs. For more information visit boundlessconnections.com.
To schedule a tour, email rochester@bctechcenter.com or call 585-420-6868. Walk-ins are also welcome. The tech center is open Monday through Friday from 8:30 a.m. – 5:30 p.m.
The Boundless Connections Technology Centers make state of the art digital technology accessible for everyone. The tech centers provide a focal point for young and old with various skill sets and interests to collaborate and utilize the power of cutting-edge technology. The programs and events are designed to develop a technology pipeline and create a pathway for people to engage and solve local challenges with technology. These programs and events are tailored to various interest groups or demographics.