A 12-hour workshop series focused on recognizing and using character strengths for professional and personal growth will be offered at the Boundless Connections Technology Center in Sibley Square from noon to 4 p.m. three consecutive Sundays starting May 15, 2022.
The Introduction to The Virtues Project™ is a workshop facilitated by Strength Solutions to develop strategies to see and communicate strengths, set clear boundaries, nurture growth, and resolve conflicts. To register for the training, visit strengthsolutions.org.
The Virtues Project™ is an initiative focused on the practice of positive characteristics and qualities in everyday life. It is a global project offering strategies for personal, professional and community development which helps people live by their highest values.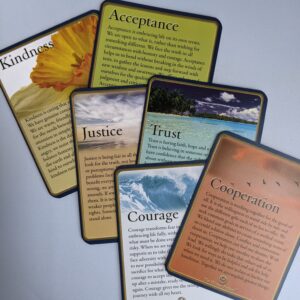 Christina Lopez, Boundless Connections CEO and The Virtues Project™ Master Facilitator, will guide participants through the workshop.
"Now is the perfect time to try something different," said Lopez. "The world has completely changed, and the best way for us all to move forward is together.
"I've used the strategies I learned from The Virtues Project™ daily in my professional and personal interactions, and they are great tools for employers, employees, friends, family members, volunteers and everyone in between. For companies, especially, the program compliments other initiatives already in place and helps employees connect to their company mission."
Upon completion of Introduction to The Virtues Project™, participants are eligible to attend Facilitating Growth, a 15-hour training to become The Virtues Project™ facilitators. The training will be offered starting Sunday, June 5, 2022.